Arts Education Conference

Featuring a variety of calming, centering, and energizing creative experiences, the 2021 Arts Education Conference: Rest and Renew is designed to provide arts teachers and partners space to reconnect with one another, engage in restorative art making, and process and reflect on the past year. The event includes a keynote speech by Heather Ireland Robinson, Executive Director of the Jazz Institute of Chicago, as well as inspiring improvisational performances by renown cellist Tomeka Reid and JIC Jazz Links Student Council member Devin Shaw (Senior, Whitney Young High School).
The live Rest and Renew Conference took place on April 16. If you missed it (or just want to relive the magic) we will be posting a recording soon! Be sure to check back here and follow us on social media for updates on the Conference recording and more.
In the meantime, check out the Conference brochure to learn more about the Rest and Renew sessions and presenters!
Heather Ireland Robinson
2021 Keynote
Heather Ireland Robinson is the Executive Director of the Jazz Institute of Chicago and former Executive Director of Beverly Arts Center.
A South Side native, Heather's nearly 20-year career in Chicago's arts sector includes leadership, programming, and management with some of the Chicago's foremost institutions, including the historic South Side Community Art Center, After School Matters, Gallery 37, and the Chicago Park District. She taught theatre and poetry performance at the South Shore Cultural Center and has developed various performing, arts integration, and teaching workshops. As a writer and storyteller, her children's plays and performances have been produced at the DuSable Museum, the African Festival, and the Chicago Cultural Center.
Stay tuned for a recording of Heather's keynote!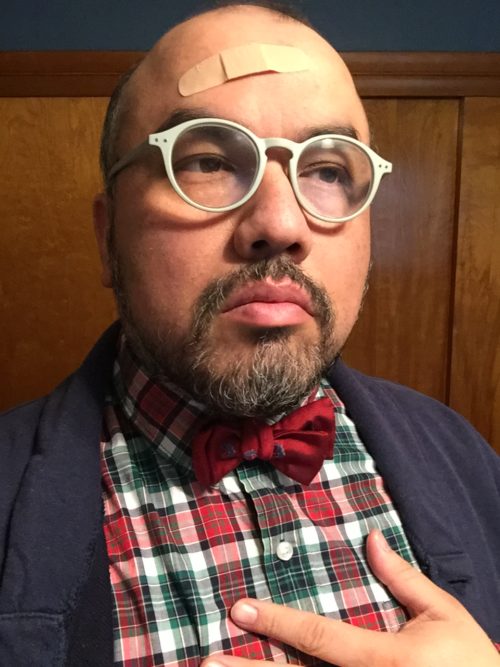 Jorge Lucero
2020 Keynote
Jorge Lucero is a Chicago artist who currently serves as Associate Professor of Art Education at the University of Illinois, Urbana-Champaign. A former Chicago Public School teacher, his art practice has occurred all over the US and abroad. Jorge is the editor of the compendium Mere and Easy: Collage as a Critical Practice in Pedagogy (U of I Press) and the co-author of Teacher as Artist-in-Residence (Kennedy Center for the Performing Arts), as well as the forthcoming STUDYCOLLECTION: Repository for Conviviality (Candor Arts). Jorge earned his undergraduate degree from the School of the Art Institute of Chicago and his graduate degrees from Penn State University.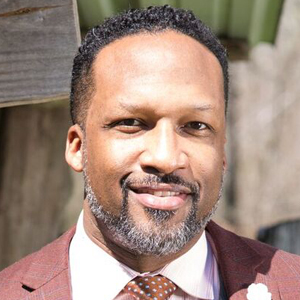 Carlton Turner
2019 Keynote
Carlton Turner works nationally as a performing artist, organizer, policy shaper, lecturer, consultant, and facilitator. He is the executive director of Alternate ROOTS, a regional arts service organization based in the South, supporting artists working at the intersection of art and social justice.
He also founded the newly formed Mississippi Center for Cultural Production, an organization working at the intersection of new media production and agriculture to support cultural, social, and economic development in his rural hometown of Utica, Mississippi.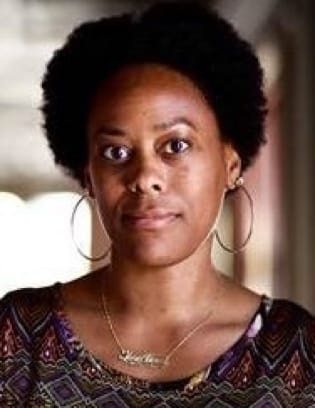 Lara Davis
2017 Keynote
Lara Davis is an artist, racial equity strategist, and arts administrator working at the intersection of cultural policy, public education, and social justice.  She has served as a Seattle arts commissioner and as program director for Arts Corps, a nationally recognized youth arts education organization.  As a strategic advisor for the Seattle Office of Arts & Culture, Lara collaboratively leads The Creative Advantage, a public/private initiative to reinvest in equitable arts education for all Seattle students.Lara is the inaugural co-chair for the National Guild for Community Arts Education's ALAANA (African, Latinx, Asian/API Arab, Native American) Network, serves on the National Advisory Committee for the Teaching Artists Guild, is a 2017 Marshall Memorial Fellow, and the 2015 recipient of the Americans for the Arts Emerging Leader Award.  She knows firsthand the power of creativity necessary to build access, transform communities, and inspire systemic change.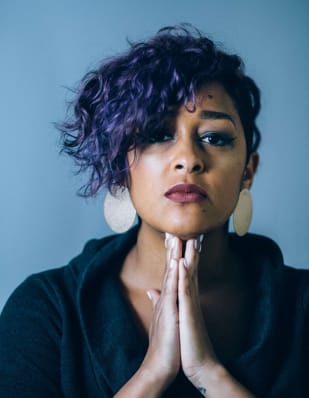 Dr. Eve L. Ewing
2017 Keynote
Dr. Eve L. Ewing is a poet, essayist, visual artist, educator, and a sociologist at the University of Chicago School of Social Service Administration whose research is focused on racism, social inequality, and urban policy, and the impact of these forces on American public schools and the lives of young people. Dr. Ewing's work has appeared in The New Yorker, Poetry Magazine, The Nation, and The New Republic. Her first full length poetry collection, Electric Arches, was released September 2017 via Haymarket Books.
Contact Us
Interested in learning more about what you read above or Ingenuity? Don't hesitate to reach out!
Contact Us