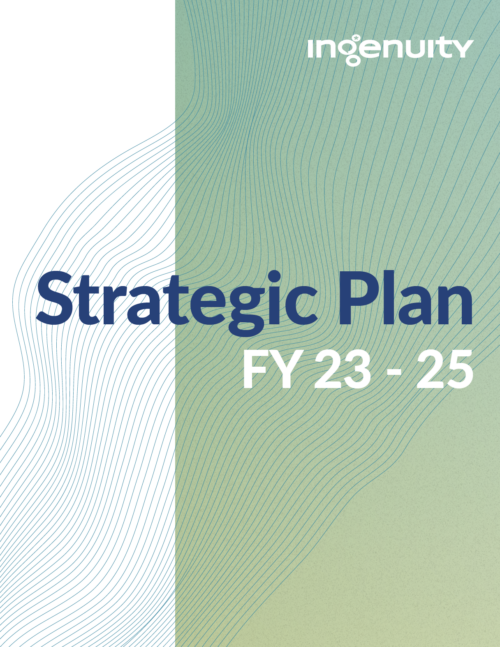 About the STRATEGIC PLAN:
Advancing access to quality arts education in Chicago Public Schools is at the core of our work – and Ingenuity is at the core of a vibrant network of stakeholders working towards the same goal. 
The principles on which Ingenuity was founded require a refreshed commitment across this ecosystem. These principles of collaboration, collective impact, and mutual growth are woven throughout this Strategic Plan. It articulates new opportunities and goals, objectives, strategies, tactics, and key moments for collaboration.
More importantly, this Plan paints a vision for the future. We embody the principles of adaptive leadership by continually focusing people's attention on arts education, creating a sense of urgency, framing arts education opportunities and challenges, and strengthening the overall health and resilience of the sector, all in service of CPS students and schools.
Contact Us
Interested in learning more about what you read above or Ingenuity? Don't hesitate to reach out!
Contact Us