Creative Schools Fund
A grant-making partnership between Ingenuity, the Mayor's Office, and Chicago Public Schools to support expanded arts education for every student in every grade.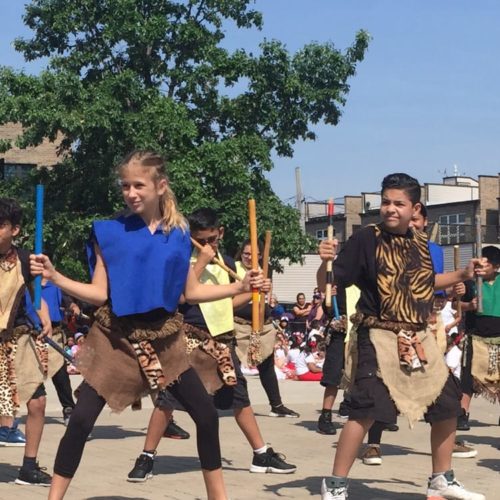 Empowering Chicago Public Schools through direct investments in the arts
The Creative Schools Fund unites public, institutional, and individual funding sources to support teacher-designed and led arts partnerships within Chicago's schools. Our grants range from $1,000 awards for the purchase of essential art supplies to $10,000 awards for art programs across a range of disciplines. These programs often feature collaborations with community arts organizations and teaching artists, bringing the rich cultural resources of Chicago into its classrooms.
During the 2018-19 school year, the Creative Schools Fund provided $1.5 million in competitive grants to 152 CPS schools, expanding the breadth and depth of exposure to the arts for 43,000 CPS students.
147

K+

Students Served

315

+

Partners in schools supported by Ingenuity grants

700

+

Grants Awarded
Contact Us
Interested in learning more about what you read above or Ingenuity? Don't hesitate to reach out!
Contact Us