2018-19 State of the Arts Report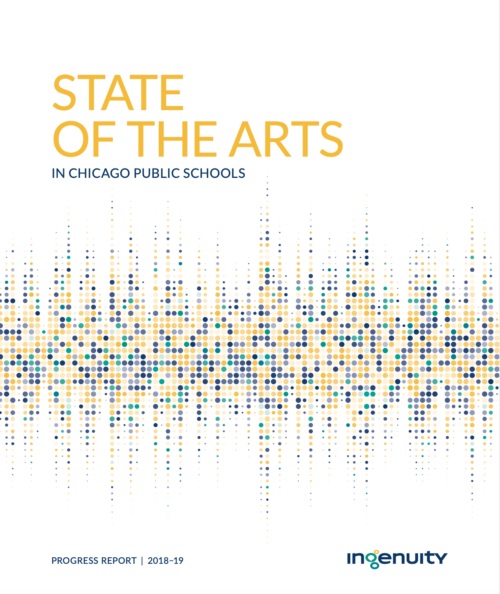 In our seventh annual State of the Arts Report, we sharpen our equity lens by outlining the successes of Chicago's arts education sector—CPS, teachers and administrators, arts organizations, teaching artists, and funders—and the inequities that remain as we collectively work to bring the arts to all students.
---
Key findings
97% INCREASE in total CPS schools offering robust, impactful arts programs
75,000+ more students have consistent access to arts education
17% INCREASE in elementary schools offering at least 90 minutes of arts instruction
35% INCREASE in schools meeting the 1:350 arts instructor-to-student ratio
27% GROWTH in the number of arts organizations actively working in CPS schools
The data for the State of the Arts Report come from the Creative Schools Survey, CPS data, and arts partners, as well as charter and options schools. The report reflects staffing, access, instructional time, funding, and arts partnerships, providing the most comprehensive overview of the CPS arts education landscape in District history.
---