2019-20 State of the Arts Report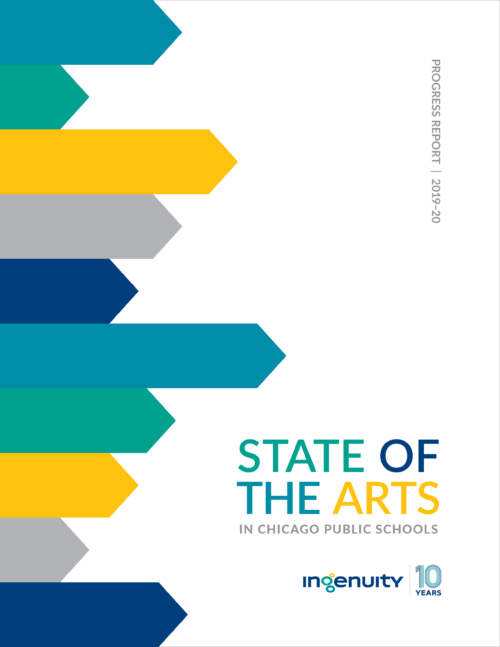 The 2019-20 State of the Arts report employs a new scoring method, CSC 2.0, that improves  the ability to  track arts offerings in detail, identifies the key factors that make a quality arts education possible, and explores new ideas about how to translate these elements into a plan for school improvement by focusing on access and quality of instruction.
---
Key findings
87% of elementary schools rated as Excelling and 92% rated as Excelling or Strong in access to any arts instruction.
65% of schools are rated as Excelling in the staffing measure and 82% are rated as either Excelling or Strong.
Budgets for the arts decreased both in elementary and high schools.
94% of elementary and high schools use some form of arts learning standards.
There was a 20% reduction in the number of arts partners identified as working in one or more CPS schools.
The data for the State of the Arts Report come from the Creative Schools Survey, CPS data, and arts partners, as well as charter and options schools. The report reflects staffing, access, instructional time, funding, and arts partnerships, providing the most comprehensive overview of the CPS arts education landscape in District history.
---