Creative Schools Certification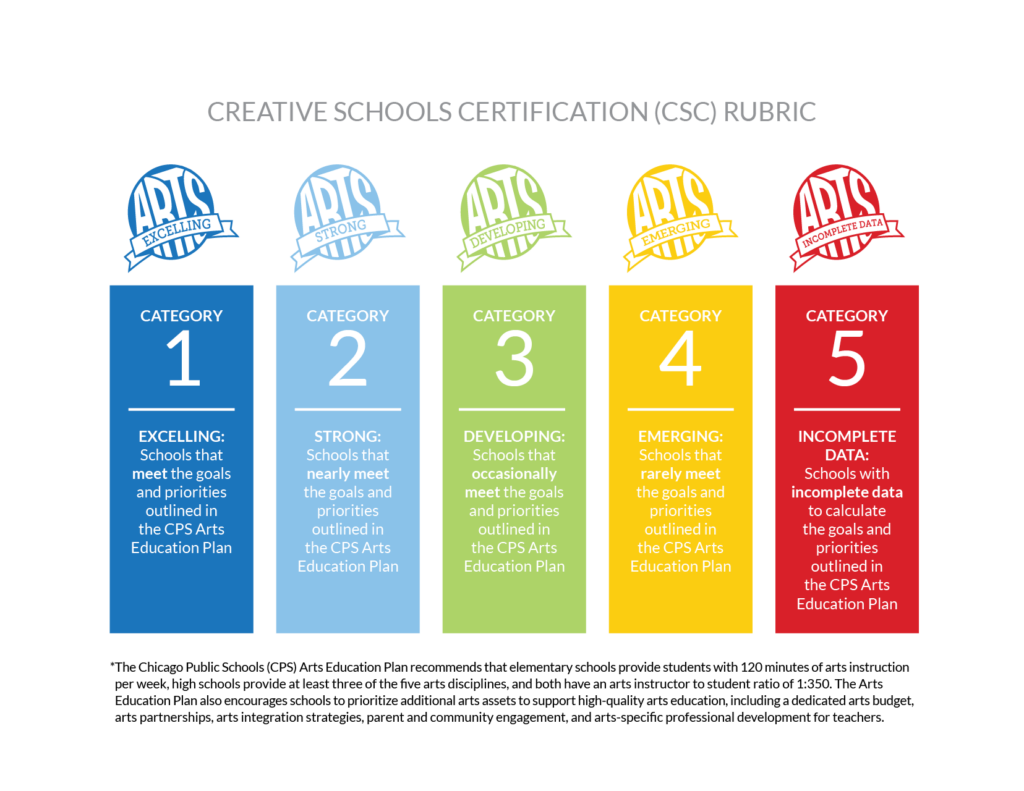 Creative Schools Certifications provide principals, teachers and parents with a comprehensive overview of the arts offerings in their school and a roadmap for expanding quality and access.
The Creative Schools Certification, or CSC, identifies the level of arts instruction in every CPS school using a five-point scoring rubric. The CSC score appears on each school's progress report, along with other indicators of academic performance. Certifications help school personnel develop plans and partnerships to address gaps in arts equity, sustain the arts in their school and develop innovative arts education models that can be replicated in the District.
A detailed explanation of the CSC scoring rubric can be found here.
Contact Us
Interested in learning more about what you read above or Ingenuity? Don't hesitate to reach out!
Contact Us