Advocate for The Arts at a 2023 CPS Budget Roundtable
November 8, 2023
ACT NOW! ADVOCATE FOR ARTS FUNDING AT A CPS BUDGET COMMUNITY ROUNDTABLE. Register HERE.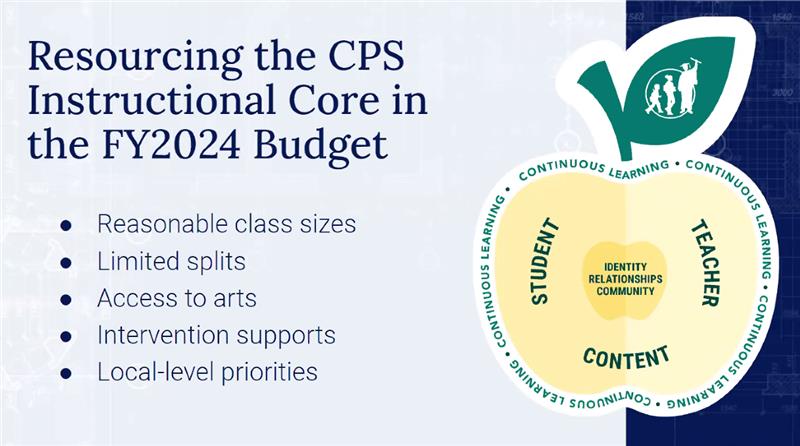 What is a CPS Community Roundtable?
Participants will be able to share the needs of their school communities and offer suggestions on how to make the school funding process FOR THE ARTS more equitable, transparent and sustainable. 

Why Is Your Advocacy Needed?
The feedback will inform FY25 budget strategies and the District's upcoming Five-Year Strategic Plan. The Arts need to be included!

When Are the Roundtables?
Thursday, November 9th, 6:00pm – 8:00pm at Clemente HS (1147 N Western Ave)
Saturday, November 11th, 10:00am – 12:00pm at Tilden HS (4747 S Union Ave)
Tuesday, November 14th, 6:00pm – 8:00pm at Harlan HS (9652 S Michigan Ave)
Thursday, November 16th, 6:00pm – 8:00pm (Virtual – link will be provided)
The following statements are intended to be used as guideposts for public comments shared at CPS' Community Budget Roundtable.

Opening Statement:
Arts learning is vital, and CPS leads the country in arts education growth, school accountability, and supports and resources, but too many students still lack access to the arts.  Then state, exactly: "The arts must be equitably, transparently, and sustainably included as part of the CPS school funding process."
Support:
Make additional comments – in your own words – supporting funding of the arts. "As a (CPS parent, student, teacher, principal, arts partner organization, community member), I believe…"
The school funding process must be based on student needs. All students need and deserve access to arts learning.

The arts support student connectedness and well-being.

The arts contribute to a positive learning environment and culture that empowers students, fosters positive and collaborative classroom communities, and affirms identities.

The arts nurture students; social, emotion, growth and leadership. 

The arts are vital to school and community partnerships and engagement.

The arts are a core academic subject area and should be treated as such when measuring student academic progress.

If there is no funding, there are no opportunities for students to receive the benefits that come with arts education.

CPS should increase funding for arts education programs in schools by increasing Arts Essentials funds (arts materials and supplies).

Supports for Fine and Performing Arts schools need to increase.

CPS investment in competitive grants via the Creative Schools Fund should increase.

Arts staffing, especially in schools with no arts teacher, needs to be equitably supported and fully funded.

Deepening investments in arts partnerships, arts field trips and cultural experiences are essential for student access to arts learning. 

CPS should collaborate with philanthropic partners to ensure new teacher supports are supplemented by funding for capital, professional learning, and partnership needs.

CPS should inspire public and private partners to align the teacher preparation pipeline towards increased numbers of arts teachers qualified for hire.

CPS should increase per pupil spending for the arts.
Do you know other strong supporters of arts education? Share this post with them and encourage them to register and express their support for the arts in the school funding process. 
Questions, contact:
Lupe Jimenez-Pinto 
Chief of Staff
Ingenuity
Nicole Upton
Executive Director 
Ingenuity 
Contact Us
Interested in learning more about what you read above or Ingenuity? Don't hesitate to reach out!
Contact Us