Partner Starter Institute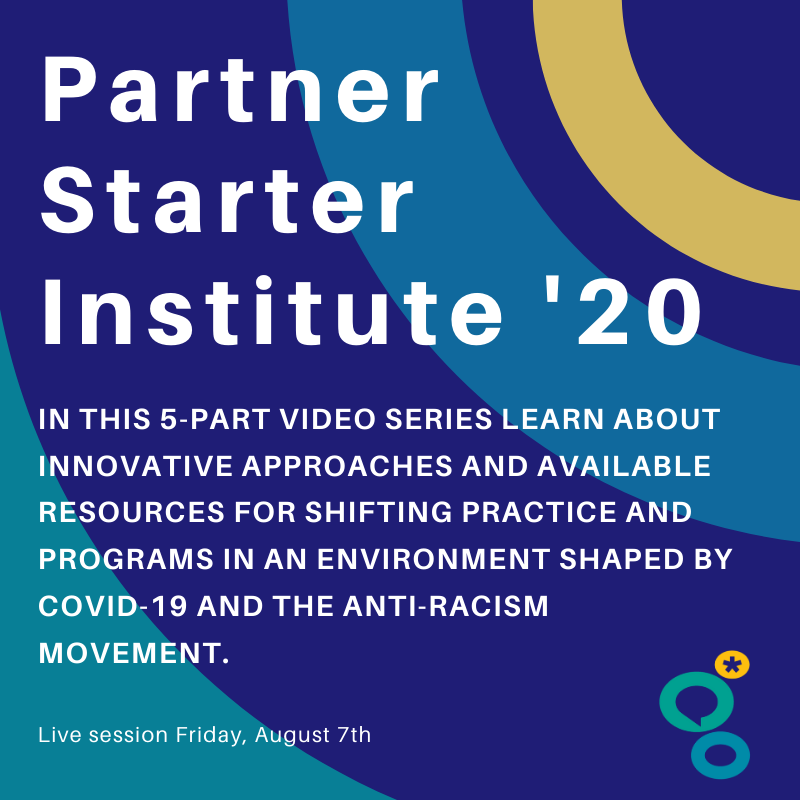 Calling all new and existing partners!
We invite you to this year's Partner Starter Institute. Tailored to address the knowns and unknowns we've all been wondering about in the current environment, both beginner and veteran partners will find this event informative.
---
This 5-part video series will be released over the course of two weeks, beginning the week of July 27th. Members from Ingenuity, the CPS Department of Arts Education, and community arts partners will explore how the current pandemic, anti-racism movement, and economic downturn are informing arts partnerships and share available resources to help you prepare to shift practices and programs in SY 20-21. For video releases and updates, follow us on social media and check back here!
Parter Starter Institute: Culminating Live Q&A Event

Join members of Ingenuity, the Department of Arts Education, and the partner community for a Q&A follow-up to the 5-part Partner Starter Institute video series.
Contact Us
Interested in learning more about what you read above or Ingenuity? Don't hesitate to reach out!
Contact Us