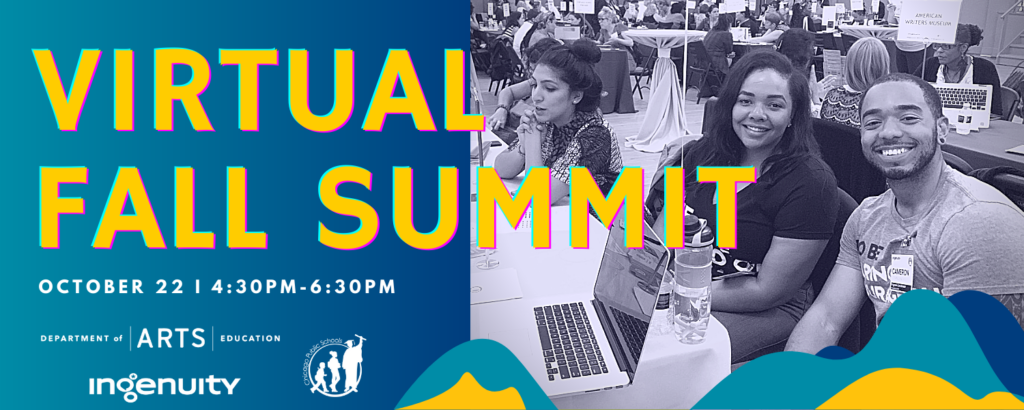 Registration is now open for the Virtual Fall Summit!
The Virtual Fall Summit is an opportunity for arts partners and CPS teachers and administrators to build strategic connections and identify and fill the most pressing arts needs in their schools in SY 2020-21. Arts organizations and CPS personnel alike have worked vigorously to adapt arts programs, curriculum, technology infrastructure, and resource flexibility and allocation to meet this evolving landscape. Let's gather this fall to build relationships, share in new learning, and collectively re-envision partnerships!
For more information about this event, including the full event schedule and virtual booth registration for arts partners, visit our registration page!
Contact Us
Interested in learning more about what you read above or Ingenuity? Don't hesitate to reach out!
Contact Us