Session Presenters
Trauma-Informed and Healing-Centered Practice Training Progam
Chicago Growth Mindset (CGM)
Chicago Growth Mindset (CGM) believes people who are emotionally healthy are in control of their thoughts, feelings, and behaviors. They are able to cope with challenges, keep problems in perspective and bounce back from setbacks. CGM creates opportunities for people and workplaces to cope with life's demands by offering comprehensive mental health services that help create stronger communities. CGM staff are diverse in background and thought, a bilingual group of experienced and caring mental health professionals with a broad range of affordable counseling services that address the whole person: mind, body, and spirit. Our vision is a society where everyone can achieve mental wellness with dignity, respect and where emotional wellbeing is the foundation of a healthy community.
Key Personnel: Rose Julia Garcia Rivera, LCPC and Nilsa Ortiz, LCSW, Co-Owners of Chicago Growth Mindset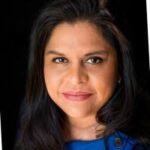 Ms. Garcia Rivera is an Illinois state Licensed Clinical Professional Therapist with over 20 years of culturally competent clinical experience in the mental health services field. She has worked as a mental health consultant since 2002, and is the owner and operator of Rivera Mental Health Consultants, a firm specializing in mental health-related strategies that provides services to schools and mental health agencies. In 2016, she became the Director of Mental Health and Youth Services at Gads Hill Center. Ms. Garcia Rivera received her Bachelor's degree from Northern Illinois University, and her Master's degree in Counseling Education from Northeastern University. With a concentration in child and adolescent therapy, as well as a depth of knowledge in trauma-focused therapy, Ms. Garcia Rivera has extensive experience in the treatment of adults, adolescents and children with a variety of severe psychological, emotional and behavioral disorders. She also serves as a Clinical Supervisor to other mental health professionals and students in various settings, has taught Master's level courses, and is currently an adjunct professor at Erikson Institute. She works systemically, taking a non-judgmental, strengths-based approach, to create desired change and emotional growth, helping individuals and systems build internal social emotional capacity.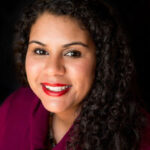 Nilsa Ortiz joined GHC soon after earning her MSW degree in 2015. Nilsa is a Licensed Clinical Social Worker (LCSW) with a master's in leadership development in Social Services, from Loyola University and a Bachelor's Degree in Social Justice and Sociology from Northeastern Illinois University. Nilsa has professional and volunteer experience in community outreach, client advocacy, and providing therapeutic and crisis de-escalation services for disadvantaged youth and families within diverse populations. Nilsa has a unique clinical background with proven impact in workforce, education and community engagement.
---
Illinois ACEs Response Collaborative
The Illinois ACEs Response Collaborative (the Collaborative) is a broad range of multi-sectoral stakeholders committed to expanding the understanding of trauma and adverse childhood experiences (ACEs) and their impact on the health and well-being of Illinois children, families, communities, and systems. Our mission is to catalyze a cross-sector movement to prevent trauma and promote thriving across lifespan and to place the impact of childhood experience on wellbeing at the forefront of the equity agenda in Illinois. Our vision is a thriving and equitable Illinois in which individuals, families, communities, and all systems and sectors work together to prevent trauma, heal, and flourish.
Key Personnel: Madison Hammett, MPH, MSW, Senior Policy Analyst, Illinois ACEs Response Collaborative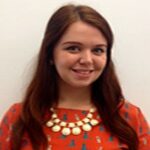 Madison Hammett joined the Illinois ACEs Response Collaborative in 2018. Prior to joining the Collaborative, she worked as a social worker on the Patient & Family Support Team in the Department of Trauma at Stroger Hospital of Cook County providing psychoeducation and support to adolescent survivors of trauma, as well as training and education on trauma to hospital staff.
Madison's other experience includes a UNHRC Maternal Child Health program supporting new mothers and providing sexual violence prevention education in northern Uganda, and with the Jane Addams Center for Social Policy and Research, where her work focused on children of incarcerated parents and addressing trauma in returning citizens. She is also a Fellow for Life with the Chicago Area Schweitzer Fellows Program, for which she developed a trauma-informed support program for incarcerated mothers and their children, and a Volunteer Medical Advocate with Resilience.
Madison has a Bachelor of Arts in Anthropology and Bachelor of Science in Geography from the University of Tennessee, and a Master of Public Health and Master of Social Work from the University of Illinois at Chicago.
---
Illinois Collaboration on Youth (ICOY)
The Illinois Collaboration on Youth (ICOY), champions the safety, health and success of Illinois' children, youth, and families by acting as a collective voice for policy and practice, and by connecting and strengthening the organizations that serve them.
Key Personnel: Eilene Ladson, Program Director; Jocelyn Vega, Trauma Specialist; and Kandice Manciel, Trauma Specialist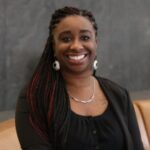 Eilene Ladson joined ICOY as Trauma Specialist in August 2018 and became the Trauma Program Manager in July 2019. Eilene is a licensed Marriage and Family Therapist with experience working with youth and their biological families in the foster care system as well as individuals, couples, and families connected to the military.
As ICOY's Trauma Program Manager, Eilene works to grow the trauma department by collaborating with larger trauma movements throughout the city, state, and country. She also helps build awareness of trauma and trauma-informed practices within organizations and communities. Eilene has supported ICOY's capacity-building work by continuing to standardize our CBAT-O process across contracts, building up our trauma train-the-trainer, and collaborating with the juvenile justice team, membership, and policy departments. She provides training on the signs and symptoms of trauma, resiliency, and recovery, as well as vicarious trauma and self-care.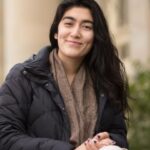 Jocelyn Vega joined ICOY as a Trauma Specialist in November, 2019, to support technical assistance, training, and capacity-building. Prior to joining ICOY, Jocelyn provided crisis intervention, safety planning and court support to individuals who experienced harm at the Cook County Domestic Violence Courthouse. During her time there, she also initiated trauma-informed care policy and language access values for a legal aid agency providing legal representation for Orders of Protection.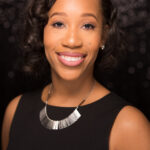 Kandice Manciel joined ICOY as a Trauma Specialist in March 2020. In this role, Kandice is responsible for developing trauma-informed training curriculum for youth-serving programs throughout the state, with a special focus on meeting the needs of the Illinois Department of Human Services. In addition, Kandice provides technical assistance to Illinois' youth service providers, through the use of ICOY's Trauma-Informed Capacity-Building Assessment Tool for Organizations (CBAT-O). Kandice also spends time in this role collaborating with other stakeholders across the state on projects that ultimately aim to increase awareness about the impact of trauma, develop preventative strategies, and promote resiliency.
In addition to her role with ICOY, Kandice is also a Licensed Clinical Professional Counselor. Kandice obtained her B.S. in Psychology from Michigan State University and her M.A. in Marriage and Family Counseling from Adler University. Kandice has several years of experience working with youth and families in a broad spectrum of environments, including foster care systems, community agencies, and private practice, to name a few. Kandice's area of specialty includes working collaboratively with clients who have experienced complex trauma. For example, in past roles, Kandice served as a senior-level clinician providing trauma-informed individual, family and group therapy to young people who have survived sexual trauma, while also treating problematic sexual behavior(s). Kandice has several years of experience in developing programming and delivering training related to the topic of trauma and resiliency.
When Kandice is not working towards helping to create better outcomes for Illinois' youth and families, she enjoys spending time outdoors as much as possible as well as traveling.
---
INSTITUTE FOR THERAPY THROUGH THE ARTS (ITA)
Creative Arts Therapy is the clinical use of expressive art forms by a credentialed professional to promote optimal functioning of one's physical and emotional health. ITA's philosophy is based on a holistic treatment model which fosters the integration of mind and body through an integrated arts therapy approach promoting optimal health of the WHOLE person. ITA adheres to the best standards and practices in treatment approaches as determined by national accrediting bodies of creative arts therapists and the scientific literature.  Therapists employ the use of only those approaches which are empirically and/or qualitatively researched. ITA therapists provide the creative arts therapies within a continuity of care model.  When possible and appropriate, the therapist will function as a member of a larger care/educational team, which will include communicating progress, challenges and diagnostic impressions with qualified and identified professionals.
Key Personnel: Jenni Rook, MT-BC, LCPC and Marni Rosen, Psy.D ATR-BC 
Jenni Rook is Board-Certified Music Therapist and Licensed Clinical Professional Counselor with over 13 years of clinical experience. Jenni received her Bachelor of Arts in Music Therapy from Western Illinois University after completing her undergraduate clinical internship at Giant Steps Illinois, Inc., a therapeutic day school for children with Autism. Jenni obtained a Master of Arts in Clinical Psychology from the Illinois School of Professional Psychology at Argosy University, Chicago. She also possesses advanced certification in Neurologic Music Therapy (NMT-Fellow). Jenni is a certified yoga instructor, completing her 200 hour teacher training at Yogaview Chicago in 2016.
Jenni's clinical experience includes a variety of populations with medical and neurological disorders. Her expertise includes using music in speech rehabilitation and in counseling for children and adults coping with trauma, anxiety and depression. She also has extensive experience working with children diagnosed with Autism and Intellectual Disabilities.
Jenni has served as the President of the Illinois Association for Music Therapy and maintains membership in the American Music Therapy Association and the Association for the Development of the Person-Centered Approach. Jenni also serves as the Communications Coordinator on the board of the National Coalition for Creative Arts Therapies Associations (NCCATA).
Dr. Marni Rosen, Psy.D ATR-BC is the Practice Director of the Institute for Therapy through the Arts. She is dually credentialed as a Licensed Clinical Psychologist and Board-Certified Art Therapist.
Her experience includes working with individuals who have experienced difficulties in their lives and are working towards bettering themselves as an individual, couple, or family.  Her specialty is working with individuals and families who have experienced trauma, abuse, neglect, and maltreatment. She completed a doctoral internship and postdoctoral training in Post-Traumatic Stress Disorder and related mental health issues (depression, anxiety, and emotional dysregulation). This work is particularly rewarding as she helps her clients learn to trust again, to build healthy relationships, and to manage life stressors in more healthy ways. She strives to bring her clients to a resolution of their traumatic experience that includes the development of interpersonal skills and communication, the building of self-esteem, and the creation of healthy boundaries. In practice, she utilizes a variety of techniques to support her client's growth through art therapy such as Imaginal Exposure, Cognitive Processing Therapy, Critical Interaction Therapy, and Cognitive Behavioral Therapy. She received her Doctor of Clinical Psychology and her Masters in Art Therapy from the Adler University.
Contact Us
Interested in learning more about what you read above or Ingenuity? Don't hesitate to reach out!
Contact Us